The International Exhibition for Young Inventors (IEYI) is an international event created with the aim
of "encouraging creativity and an international sense through exhibitions, contests, and the like for
inventions made by young people around the world." The first such event was held in Tokyo in 2004,
and has since been hosted annually by different major countries/areas.
Past Host Countries/areas
2004
Japan

2005
Malaysia

2006
India

2007
Indonesia

2008
Taiwan

2009
Nigeria

2010
Viet Nam

2012
Thailand

2013
Malaysia

2014
Indonesia

2015
Taiwan

2016
People's
Republic of China

2017
Japan
Times

10:00 am to 4:00 pm
Thursday, July 27 to Saturday, July 29, 2017

Venue

Port Messe Nagoya
2-2 Kinjo-futo, Minato-ku, Nagoya
(Nagoya International Exhibition Hall)
[Google Maps]

Description

Showcasing inventions and innovations by young people around the world
Exhibition ListResult
Showcasing Young Inventors Clubs in Aichi Prefecture
Exhibition commemorating the 150th anniversary of the birth of
Sakichi Toyoda
Participatory and hands-on booths by enterprises in Aichi Prefecture

Also
Taking Place
Concurrently

Organizer

Japan Institute of Invention and Innovation
Co-
Organizers
Aichi Prefecture, City of Nagoya, Aichi Institute of Invention and Innovation

Support

Ministry of Education, Culture, Sports, Science and Technology

,


Japan Patent Office
World

,

Intellectual Property Organization Japan Office

,


Chubu Bureau of Economy, Trade, and Industry

,


Chunichi Shimbun Co., Ltd.

We are pleased to announce that the Japan Institute
of Invention
and Innovation (JIII) will host
the 13th International Exhibition
for Young Inventors
2017 (IEYI 2017)
at Nagoya City, Aichi Prefecture, Japan,
on July 27-29, 2017.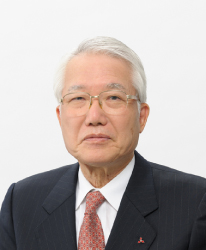 IEYI was started in 2004 to celebrate the 100th
anniversary of the founding of JIII. IEYI is recognized as a
unique opportunity for international exchange with the aim of
encouraging the creative development and innovation of
younger generations. At IEYI, they present their inventions
and compete with other participants from all over the world.
After the 1st IEYI in Tokyo, IEYI has been continuously
held in various countries/areas which agree with its goal. We
cordially appreciate the international support for this event.
This IEYI, the second one in Japan, will be held in
Nagoya city in Aichi Prefecture. Aichi is a leading manufacturing region and also the birthplace of
many famous inventors and powerful companies. In addition, Nagoya city is one of the three major
metropolitan cities of Japan and has a historical legacy. We are proud to have the chance to allow
all participants to experience this wonderful location.
The venue for IEYI will not only exhibit the inventions of young inventors, but also introduce
manufacturing in Aichi and host workshops organized by Aichi companies, as well as
"RoboCup2017 Nagoya Japan", an annual international robotics competition. Attendees here will be
able to get a first-hand look at the state-of-the-art technology.
As the host of IEYI 2017, we hope this event will stimulate or serve as a useful reference to our
young participants and their organizations.
Japan Institute of Invention and Innovation
E-mail:
Phone: +81-3-3502-5434
2-2 Kinjo-futo, Minato-ku, Nagoya 455-0848